Building an unconventional turbidimeter to measure very large particles in motion in water
| | | | |
| --- | --- | --- | --- |
| Challenge number : | 50655 | Opening Date : | 2019-11-13 |
| Status : | Closed | Closing Date : | 2019-12-14 |
Context
We wish to measure changes in particle sizes in the water under various operating conditions (high temperature,different physicochemical parameters like pH, conductivity, etc.) using a photometric measurement.
As the particles are very large and in motion, standard turbidity devices do not work: they are designed with a beamthat is too small to be exploitable.
Description of the challenge
We want to identify the most important parameters and the most reliable components for effective measurements:
type of light source
type of beam expander
type of photometertype of interface for data
acquisition, etc.
Regarding optics, here is a diagram of the proposed assembly: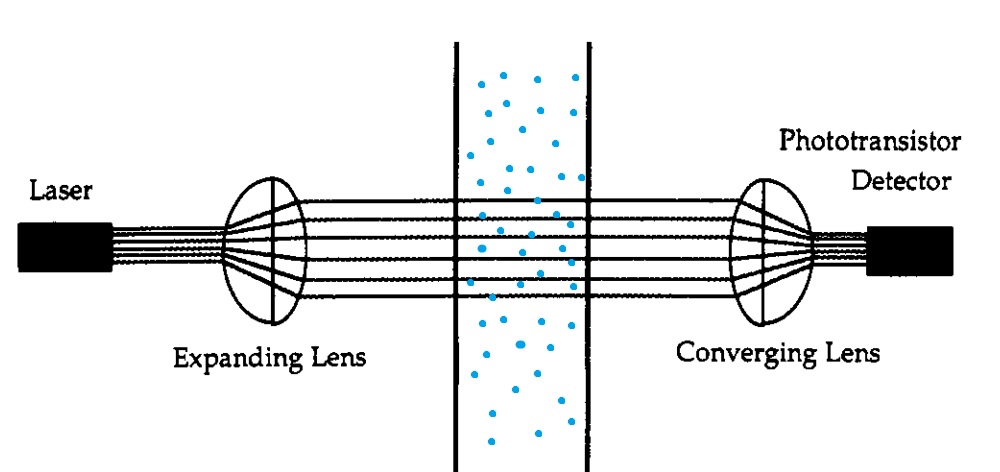 Constraint(s)
The optical setup consists of a light source (laser or diode) followed by a beam expander, an observation cell,then a beam reducer and finally a photometer of which the measurements can be transferred to a computer.
The laser (or diode) should have a wavelength of 635 nm or more, as the solution will contain dissolved compounds that absorb at lower wavelengths.
The expanding beam should be as big as possible to give an average of a large volume of the suspension.
For data acquisition, the system should have the following characteristics:
The photometer should be able to measure transmitted energy at least every 500 milliseconds.
Measurements should be able to be transmitted to a computer via a USB cable preferably.
<6 months
Contact us
Stéphane Ruggeri, Ph.D., Chemist
Advisor, Technology and Innovation

514-284-0211, poste 231